Transparency in Healthcare (TiH) is dedicated to improving the transparancy and quality of healthcare through innovative information technology and state-of-the-art outcomes research.
We develop tailored and user-friendly online monitoring software systems that allow to prospectively and systematically register real-world patient data. Our team has specific scientific expertise in the development and application of innovative patient-reported outcome measurement tools. We provide consulting services and operational capabilities in conducting and reporting real-world health outcomes research.
Showcase:
CAT Physical Functioning
TiH has developed a new Computerized Adaptive Test for physical functioning.
Try the demo here »
Latest news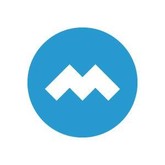 Article about the upcoming standard set published in the March issue of Medidact Reumatologie.

TiH has been nominated for the prestigious Value-Based Health Care Prize 2018 that recognizes inspiring VBHC initiatives.
Minister for Medical Care argues that we need to collect information about how patients experience the outcomes of care.

Customized online software solutions for collecting real-world data on health care outcomes.

Patient-reported outcome measures (PROMs)
Combining clinical measures with PROMs to provide a holistic view on the quality of healthcare.

Computerized adaptive tests (CATs)
Innovative methods for smart and efficient assessment of patient-reported outcomes.

Standardization of outcomes by scaling different instruments on the same metric.

Consulting and professional services
Consultation and operational support for real-world health outcomes research.
"Information technology is indispensable for value-based health care. Up to now, IT in health care is organized around the old system. It should be organized around the patient."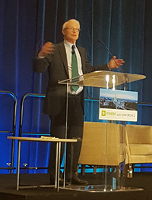 Prof. Michael E. Porter at the 2017 ICHOM Conference